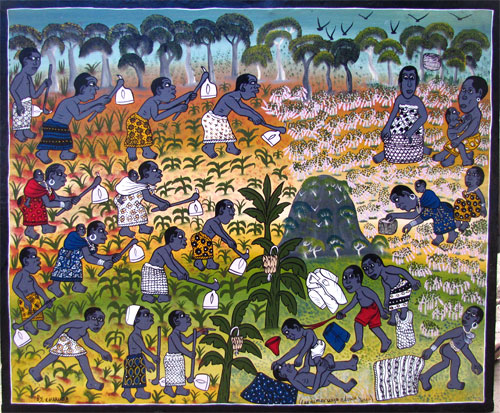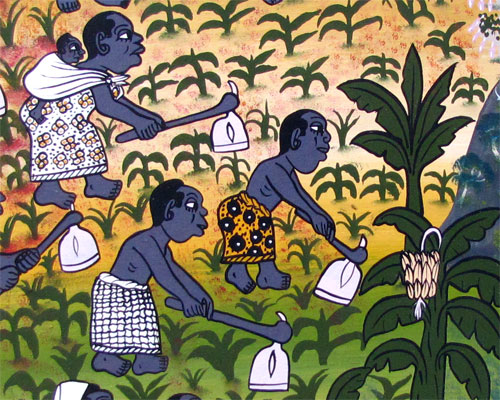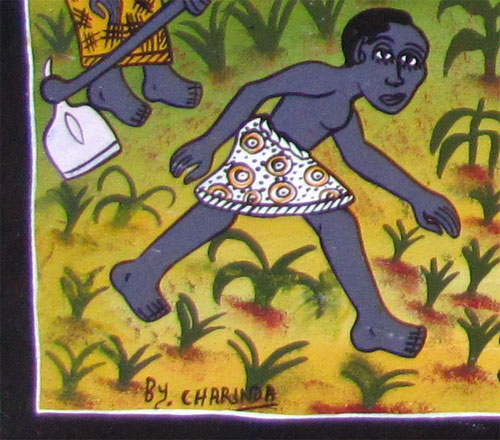 Tilling the Soil

Mohamed Charinda (b. 1947, Nakapanya, Tanzania) - Dar-es-Salaam, Tanzania (member of Tinga Tinga Arts Cooperative Society).
c.2010
Oil enamel on canvas (30" x 35 1/2") (76cm x 90cm)
Charinda is one of the "first generation" Tinga Tinga artists. He began painting in 1975. He is known for narrative paintings which illustrate the folk-tales and history of his Makua village in southern Tanzania. His work was recently featured in the book Angaza Afrika, by Chris Spring.

$700