W E L C O M E to Indigo Arts.
We hope you enjoy exploring our galleries. Indigo celebrates color, texture, and the boundless creativity of the human spirit, with a collection of art and artifacts from Asia, Africa and the Americas.
Our inventory includes antiques and one-of-a-kind artifacts of traditional cultures as well as the finest examples of contemporary and folk arts. We endeavor to purchase directly from the artists or to buy from cooperatives and arts organizations which return the maximum amount to the artists themselves whenever possible.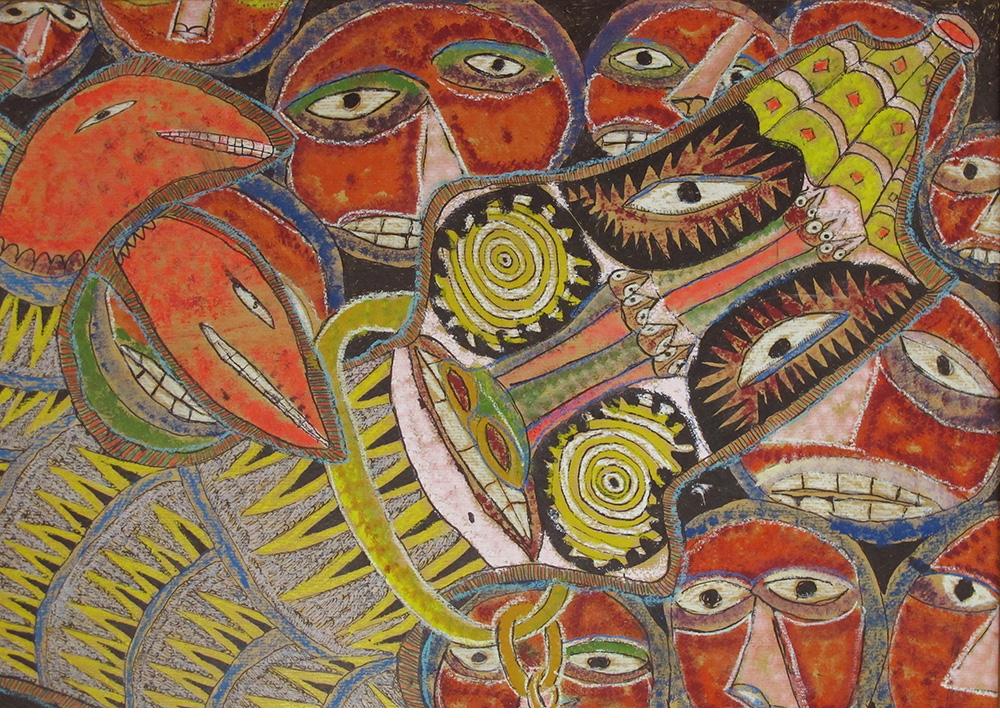 May 18, 2016
to
October 8, 2016
Africa Modern celebrates thirty years of showing the arts of Africa at Indigo Arts.  The exhibit samples the staggering range of artwork from the fifty years following Africa's independence from colonial rule - roughly from 1960 to 2010.  It includes paintings, prints and sculpture by artists from Kenya, Mozambique, Nigeria, Tanzania and Senegal.  Artists include: Kamante Gatura, Kamau "Cartoon" Joseph, John Kamicha, James Mbuthia and Sane Wadu from Kenya; "Dino" (Camordino Mustafa Jetha) from Mozambique; Yinka Adeyemi, Femi Johnson and Twins Seven-Seven from Nigeria; Omary Amonde, Mohammed Wasia Charinda, Sayuki Matindiko and Simon Mpata from Tanzania; and Gora Mbengue and Alexis Ngom from Senegal.
Read More