I have been really enjoying the fact that the usual 50 or so robo-calls a day have ceased.  But it turns out that we have been without phone service at the gallery for the last week!  Apparently a wet cable many blocks west of us, we are told.  
Thank you Verizon!  
You may reach us by email at indigofamily@indigoarts.com, and may be able to reach Tony at 215-813-7009.
We apologize for the inconvenience.
W E L C O M E to Indigo Arts.
We hope you enjoy exploring our galleries. Indigo celebrates color, texture, and the boundless creativity of the human spirit, with a collection of art and artifacts from Africa, Asia and the Americas.
Our inventory includes antiques and one-of-a-kind artifacts of traditional cultures as well as the finest examples of contemporary and folk arts. We endeavor to purchase directly from the artists whenever possible and to buy from cooperatives and arts organizations which return the maximum amount to the artists themselves.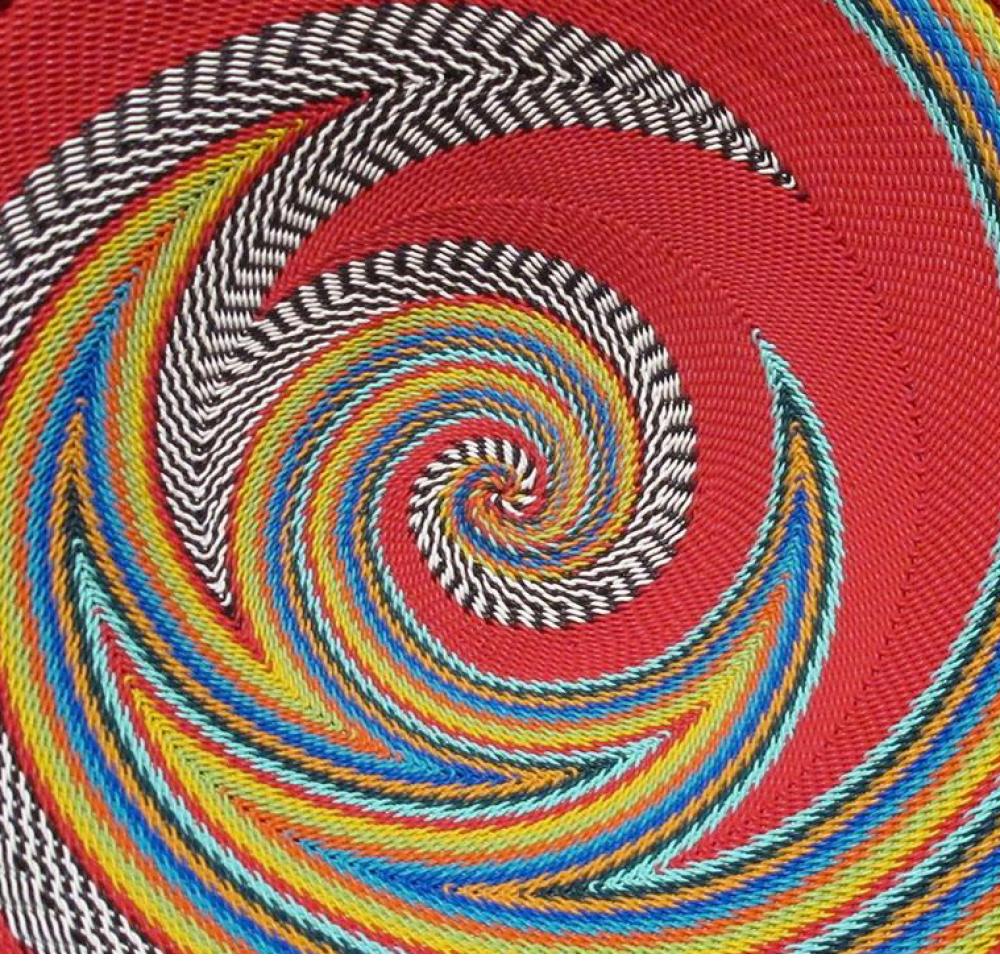 October 8, 2017

to

March 3, 2018
Closing the Circle celebrates the range of contemporary African basketry with examples from several different African traditions: 
Raffia-palm baskets from the Okavango region of Botswana and Namibia;
Swazi baskets woven from sisal fibers in Swaziland;
Samburu beaded baskets from Kenya;
Tonga and Nambya ilala palm baskets from artists in Zimbabwe;
Zulu Imbenge baskets made from recycled telephone wire in South Africa;
Rwandan sisal and sweet-grass food baskets and traditional lidded Peace baskets woven of bamboo and raffia fibers by cooperatives of genocide survivors.
Read More