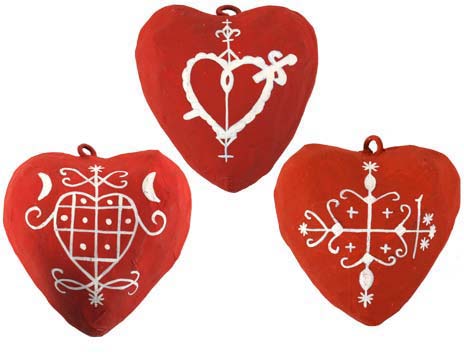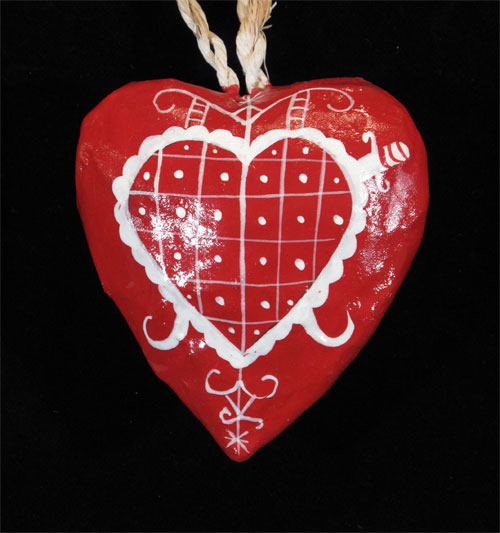 Hearts for Haiti! Papier-maché Heart Ornaments with vévé symbols of vodou spirits (#orn-29)
(Haiti)
Painted papier maché
(approx. 3 1/2" h. x 3 1/4" w. x 1 1/2" d.)


$14.00 each (assorted designs)

Proceeds from the sale of this handmade Haitian heart will fund the Haitian relief activities of HAND/EYE Fund's Artisan Grants Program. (www.handeye.org).