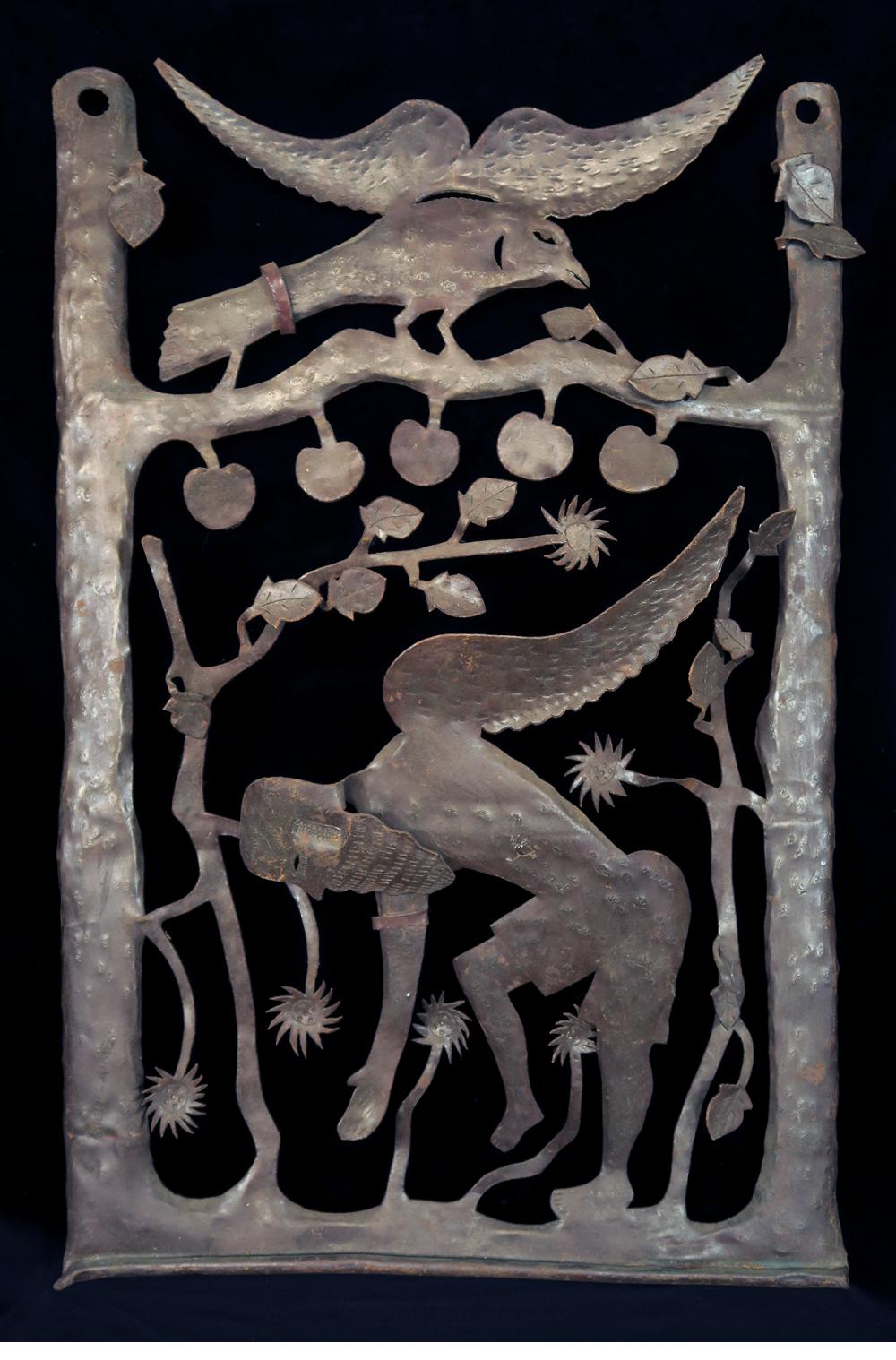 September 8, 2021

to

December 31, 2021
Indigo Arts is honored to present a selection of Haitian sculpture from the collection of the late American multi-media artist and filmmaker, Rudi Stern.  
Born in New Haven, Connecticut in 1936, Rudolph George Stern studied art at Bard College and the University of Iowa, receiving a Master's degree in 1960.  He studied painting with Oskar Kokoschka and Hans Hoffman.   Moving to New York In the mid-sixties, Rudi Stern quickly became immersed in the New York avant-garde art scene.  He collaborated on multimedia installations of kinetic art, with installations at the Electric Circus nightclub and produced light shows for groups including The Byrds, The Doors and The Rascals.  He produced the "Psychedelic Celebration Number One" for LSD guru Timothy Leary.  He founded the New York gallery and studio Let There Be Neon in 1972.   His design work included producing neon pieces for the Broadway show, Kiss of the Spider Woman.
 
In the late 1980s Stern traveled to Haiti and began a second career as a filmmaker.  In six years living and working in Haiti Stern was involved with 14 documentary films,  notably the 1992 documentary Haiti:  Killing the Dream, with Katharine Kean, produced by Jonathan Demme.  The films document the political "dechoukaj" unrest following the demise of "Baby Doc" Duvalier, the oppressive rule of subsequent military dictatorships and the extraordinary rise of priest turned politician Jean-Bertrand Aristide.
  
While living in Haiti Stern became entranced with the work of Haitian artists, notably the makers of fantastic papier maché carnival masks in Jacmel, and the sculptors of Croix des Bouquets who hammered spiritual works out of recycled oil drums.  His collection includes work by Jonas Pascal and early work by master artist Gabriel Bien-Aimé.  He also collected a variety of street art which reflected the potilcal tumult of the time and the US/UN invasion - notably tanks, helicopters and other military hardware made from recycled plastic bottles and other trash.
In the late 1990s Stern continued his work with the art of light.  From 1999 to 2001 his multi-media installation "Theater of Light" was shown in multiple locations in New York and New Jersey.  "Involving multiple screens, thousands of painted glass slides and more than 30 projectors, "Theater of Light" surrounded audience members with densely layered, constantly changing images, intricately choreographed to music." (New York Times).  Stern lived in Europe in his later years.  In 2004 he married Raffaella Michela Trivi.  Their daughter Stella was born in 2005.  Rudi Stern passed away in 2006 in Cadiz, Spain.