Seymour E. Bottex 1922 - 2016
by

AFisher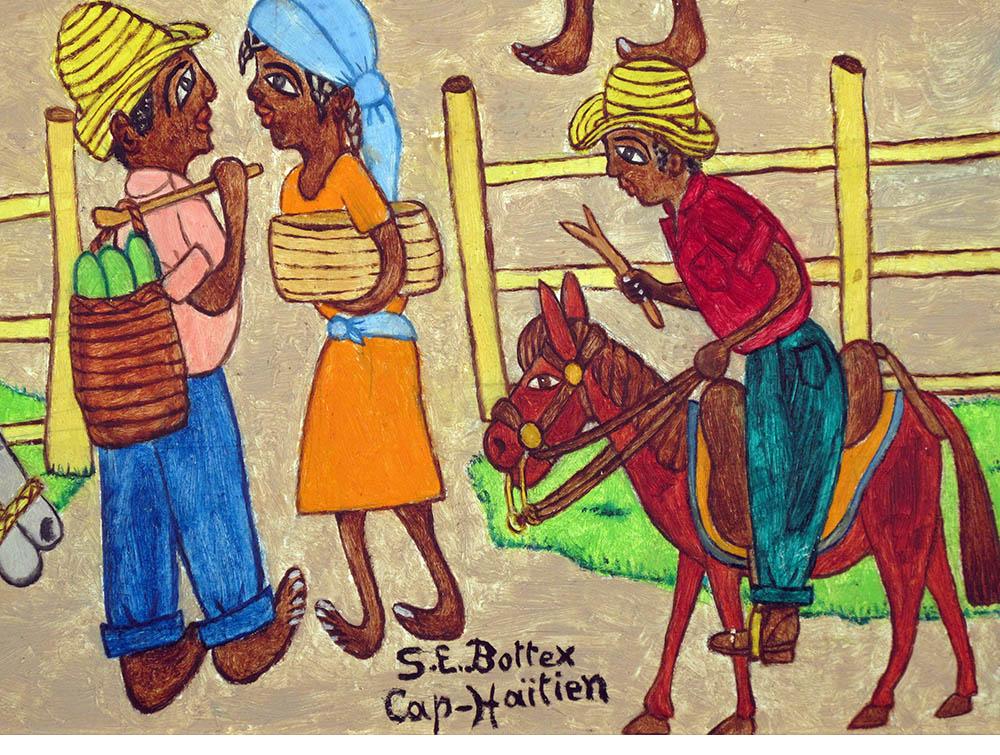 I  received this news of one of the last of the "Old Masters" of Haitian art, Seymour Bottex (courtesy of Erve Bottex).  Rest in peace.
BOTTEX--Seymour E. 93, "Haitian painter," died on Monday May 16,2016. He is known for his colorful scenes and unique style "Modigliani" like female figures. His paintings are on exhibition in US, Italy, France and England, Germany. 
Seymour Etienne Bottex was born in Port-Margot, near Cap-Haitian, on Christmas eve day, December 24,1922. He began to paint in 1955, encouraged by his already renowned brother, Jean-Baptiste, and in 1961 joined the Centre d'Art. Bottex is best known for his biblical themes as well as scenes from historical events and Haitian life.
One of the "Old Masters" of Haitian painting, Bottex' works have been illustrated in many books and articles on Haitian and naive art. His colors and Modigliani-like female figures are unmistakable marks of his unique style, valued by knowledgable collectors. Bottex' works are on exhibit in the U.S., England, France (Espace Cardin), and Italy (Festival of Two Worlds - Spoleto), and have been sold through Sotheby's auction house in New York.