W E L C O M E to Indigo Arts.
We hope you enjoy exploring our galleries. Indigo Arts celebrates color, texture, and the boundless creativity of the human spirit, with a collection of art and artifacts from Africa, Asia and the Americas.
Our inventory includes antiques and one-of-a-kind artifacts of traditional cultures as well as the finest examples of contemporary and folk arts. We endeavor to purchase directly from the artists whenever possible and to buy from cooperatives and arts organizations which return the maximum amount to the artists themselves.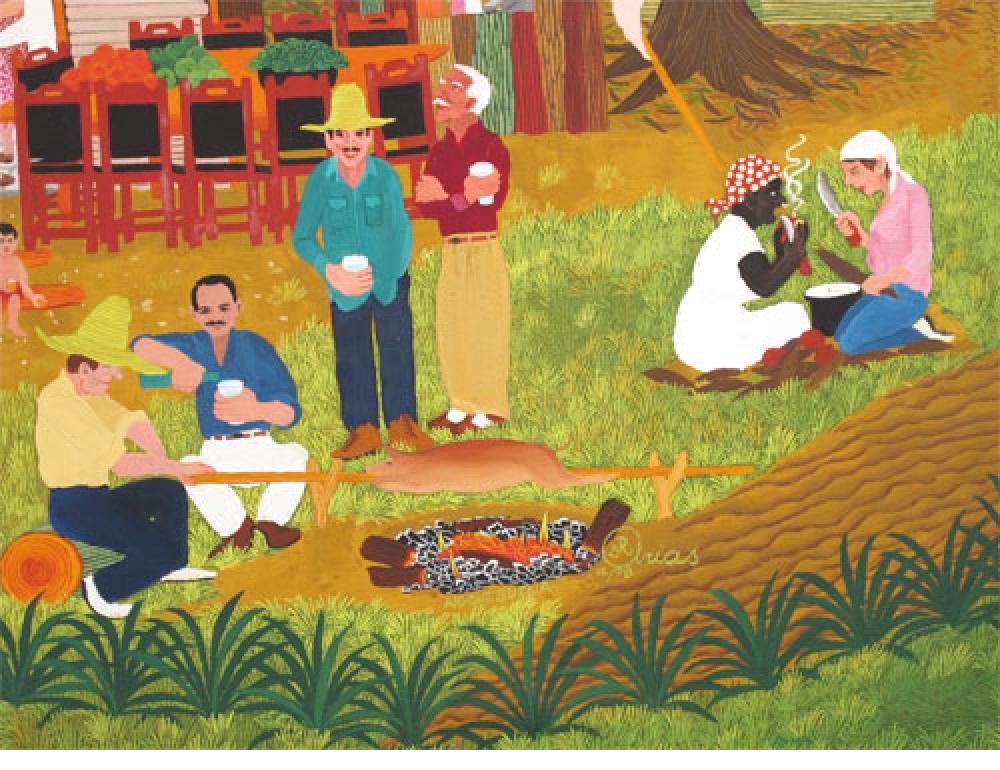 November 27, 2019

to

December 31, 2019
Thanksgiving is a time to get together,
share food and drink
and give thanks...
and maybe party a little.
At Indigo Arts the gallery and website are packed with newly acquired artwork for the holidays and for your collection.
Some recent arrivals include:
Vintage works from Dieuseul Paul of Haiti's St. Soleil movement.
Meticulously created trucks and Jeeps by self-taught artist Leandro Gomez Quintero of Baracoa, Cuba (read about him in an August story in the NY Times).
A collection of drawings by the late Kenyan naif artist Kamante Gatura, perhaps better known as the young cook in Isak Dinesen's Out of Africa.
A new group of Huichol Indian yarn paintings by Hilaria Chavez Carrillo and others in Mexico and a 2004 work by the late Nigerian (& part-time Philadelphian) master Prince Twins Seven-Seven.
In October I was honored with a visit by Max Jimenez from the renowned Peruvian family workshop of Claudio Jimenez Quispé.  Max brought a new shipment of Peruvian retablos, sculptures and ornaments of many kinds.  
Santa's workshop is already open!
Happy Thanksgiving.
Read More