Our gallery will be closed on Wednesday, July 11th and Wednesday, July 18th.  Our Thursday through Saturday schedule will be as usual.
And the Indigo Arts Website never sleeps!
While the focus of Indigo Arts Gallery is international, on work of artists in Africa, Asia, Latin America and the Caribbean we do show some artists from the USA. A selection of them follows.
 
Prints and Works on Paper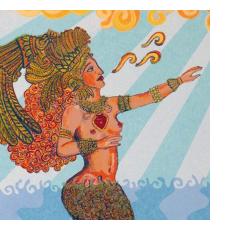 Sculpture
Painting