Indigo Arts' Philadelphia gallery space is closed as I move upstairs to a new space on the fourth floor of the Crane Building.  I hope to be up and running again later in May, on a "by appointment or by chance" basis.  Meanwhile, the Indigo Arts online gallery is operating as usual, though shipments may be delayed a bit.  Please feel free to contact me with any questions in the mean time.
Thanks,
Tony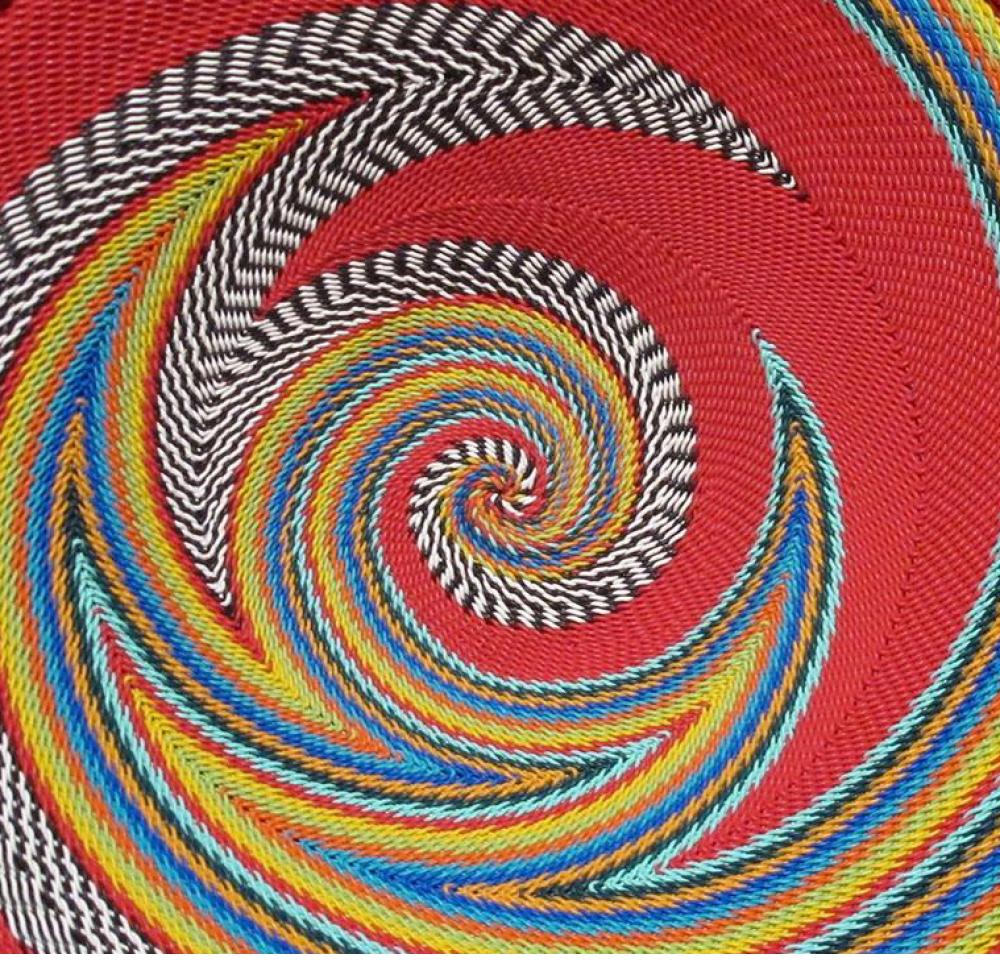 October 8, 2017

to

April 7, 2018
Closing the Circle celebrates the range of contemporary African basketry with examples from several different African traditions: 
Raffia-palm baskets from the Okavango region of Botswana and Namibia;
Swazi baskets woven from sisal fibers in Swaziland;
Samburu beaded baskets from Kenya;
Tonga and Nambya ilala palm baskets from artists in Zimbabwe;
Zulu Imbenge baskets made from recycled telephone wire in South Africa;
Rwandan sisal and sweet-grass food baskets and traditional lidded Peace baskets woven of bamboo and raffia fibers by cooperatives of genocide survivors.