About the Artist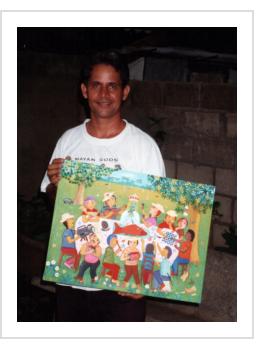 Born - 1962; San Cristobal, Pinar del Rio province, Cuba.
Biography - Self-taught as a painter, Pelly works as an auto mechanic. His paintings focus with humor and keen insight on the daily life of the Cuban campesino. He has participated in numerous group exhibitions since 1993, in Mexico as well as in Cuba.
I will be out of town from October 22nd through October 30th and the gallery will be closed.  Indigo Arts will be taking orders online as usual, and I will respond to email but not shipping before November 1st.  Thank you for your patience.