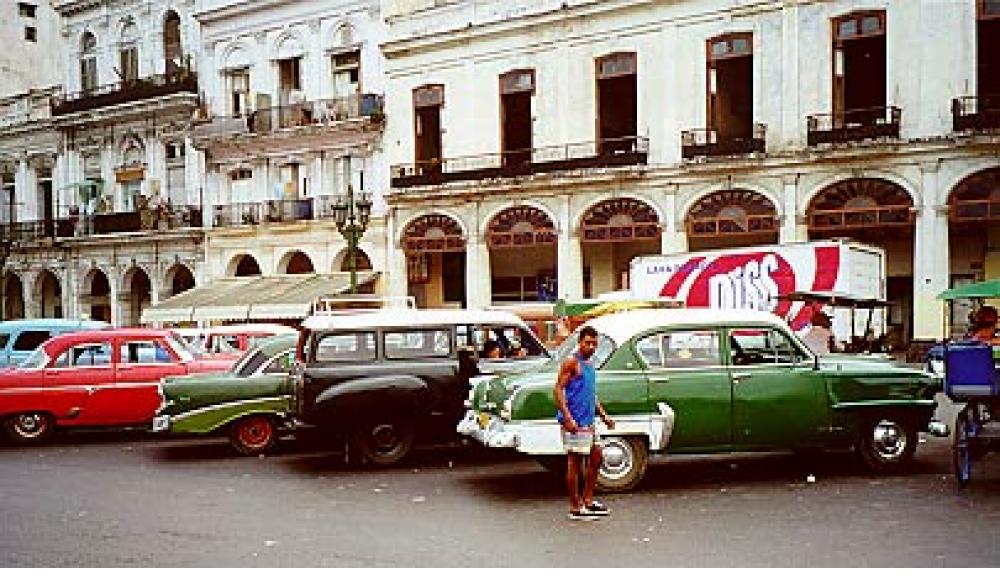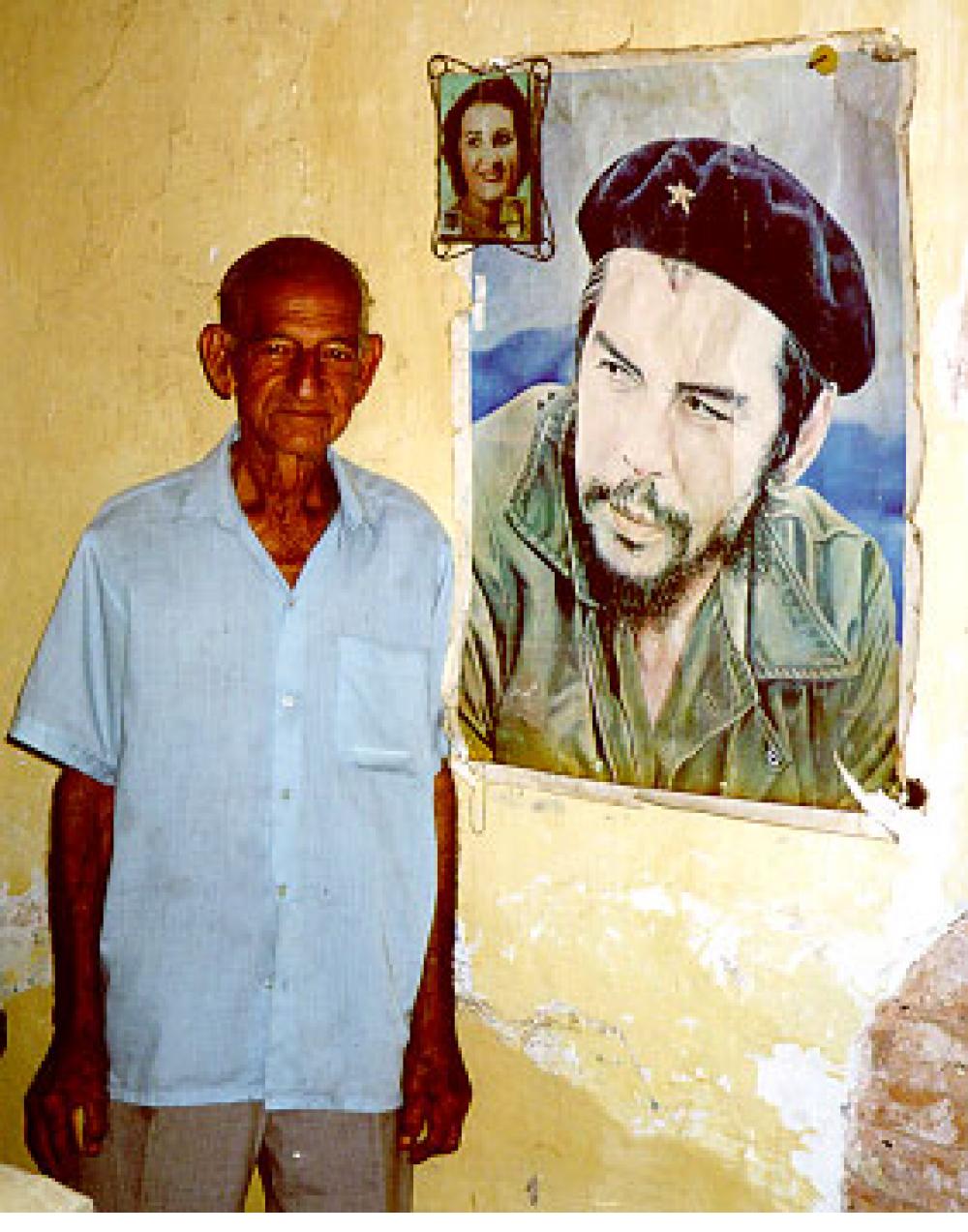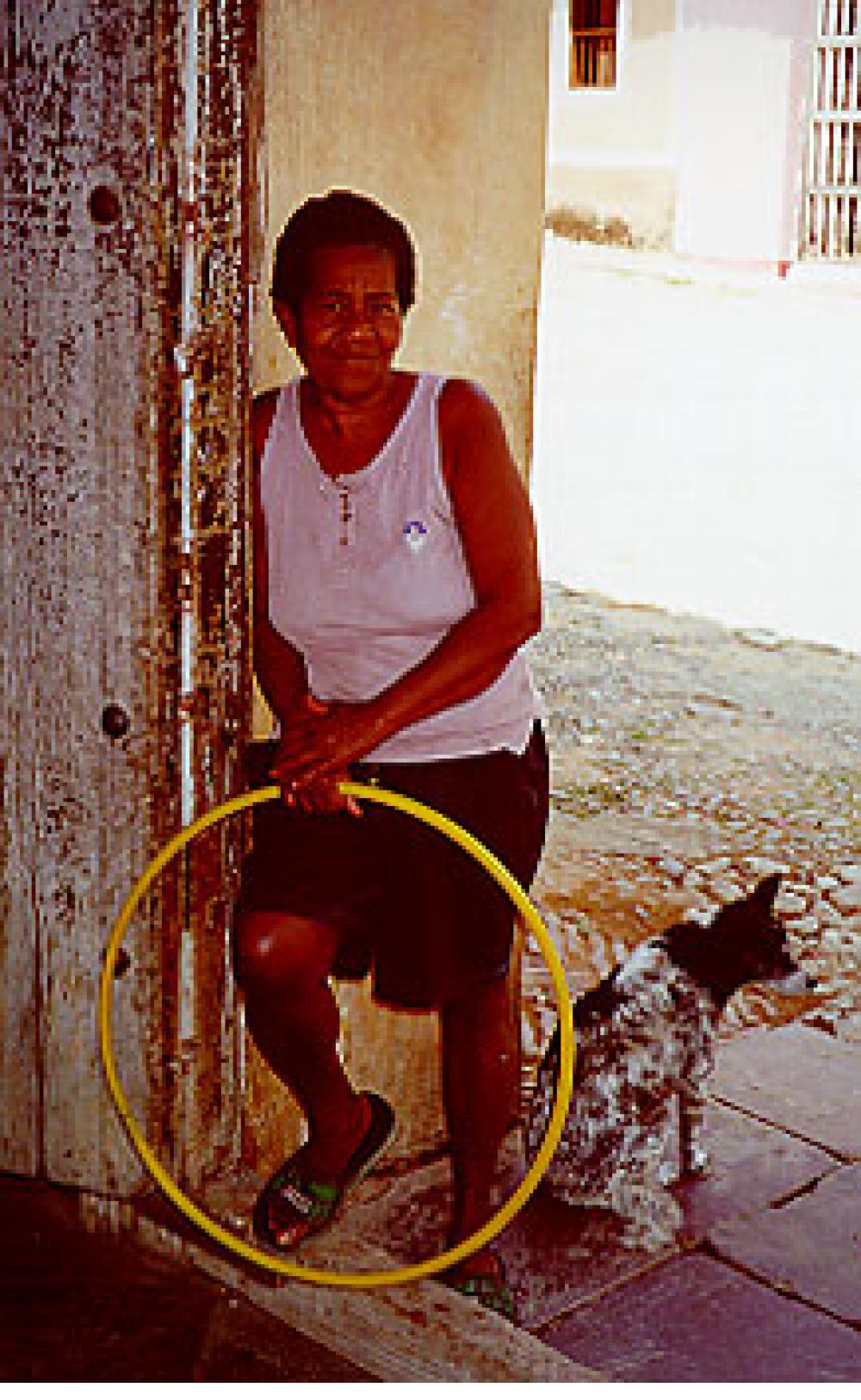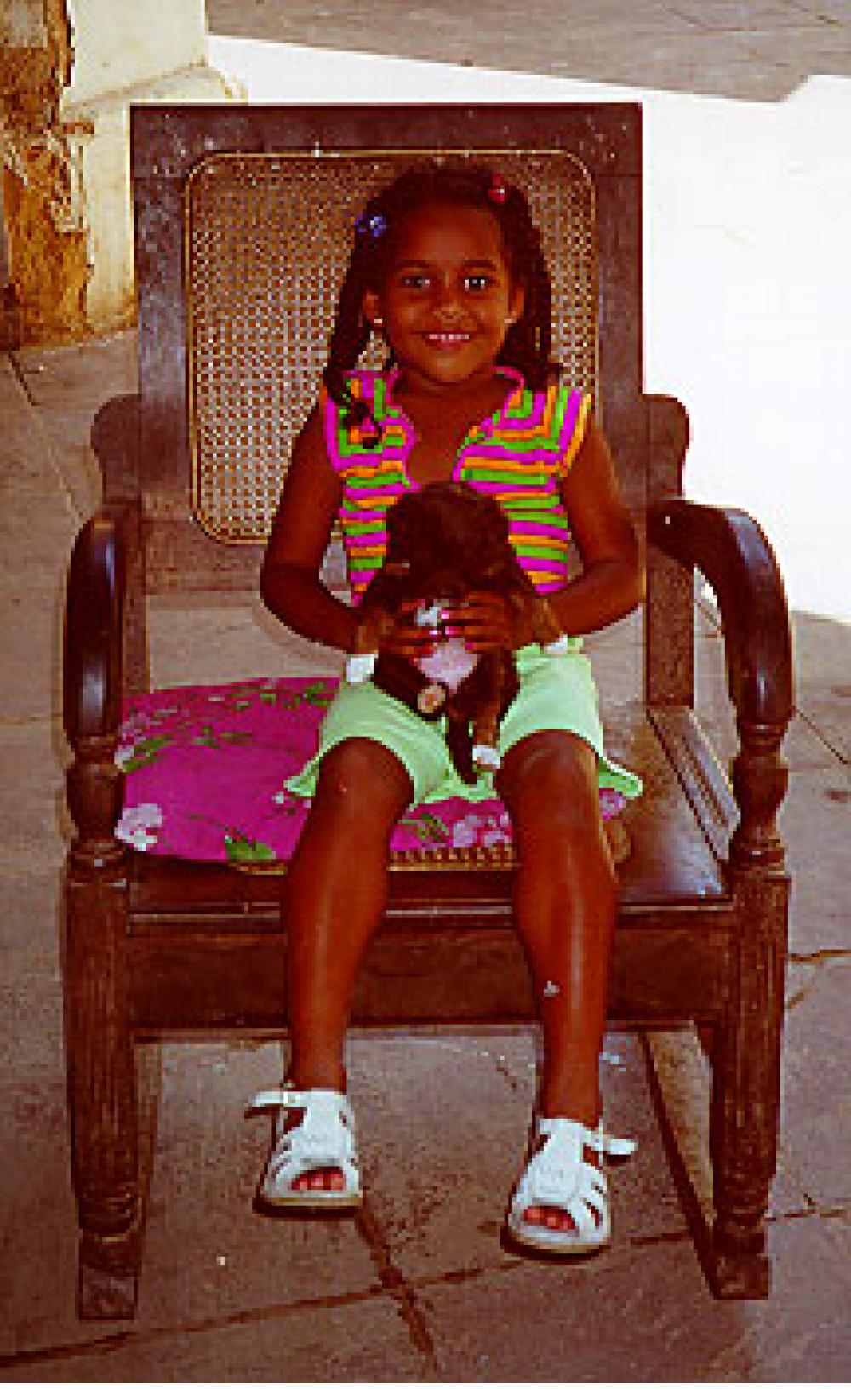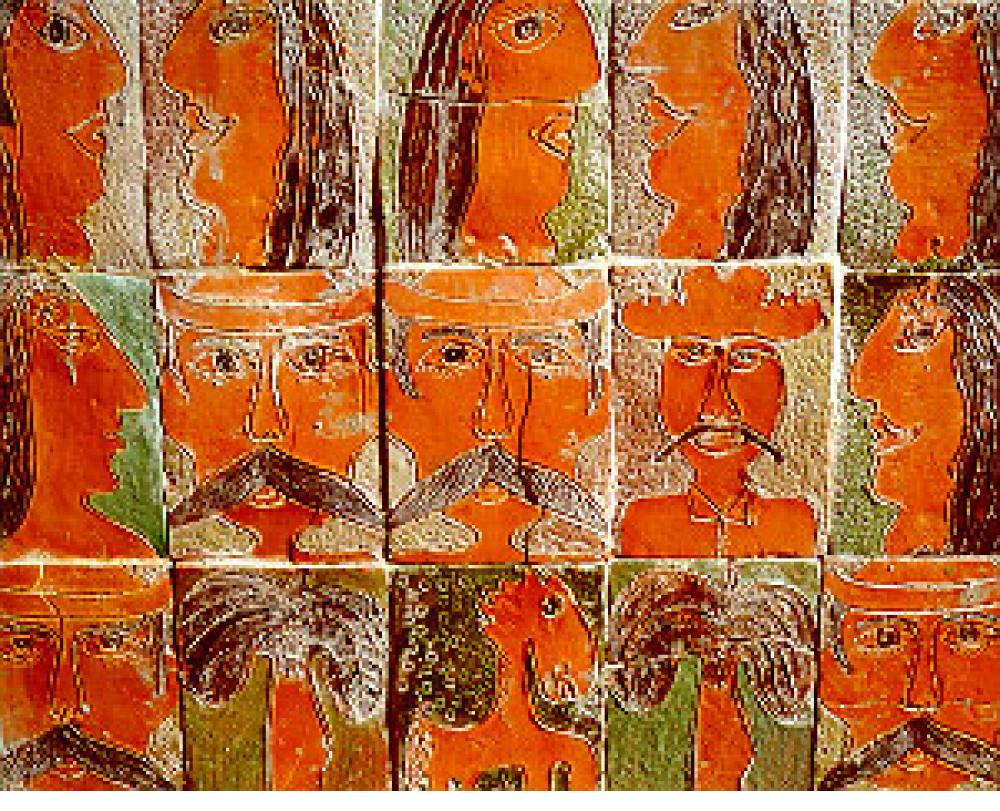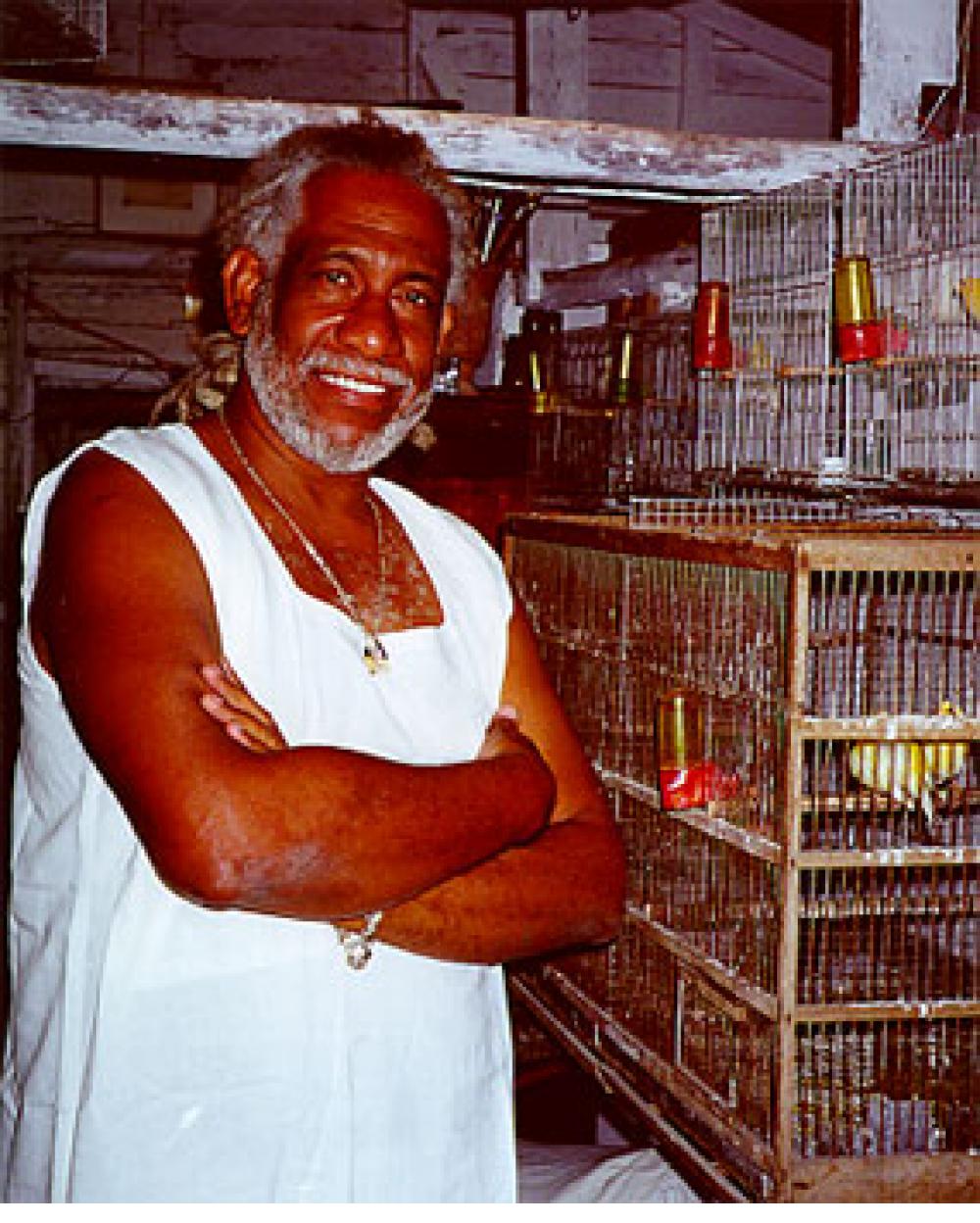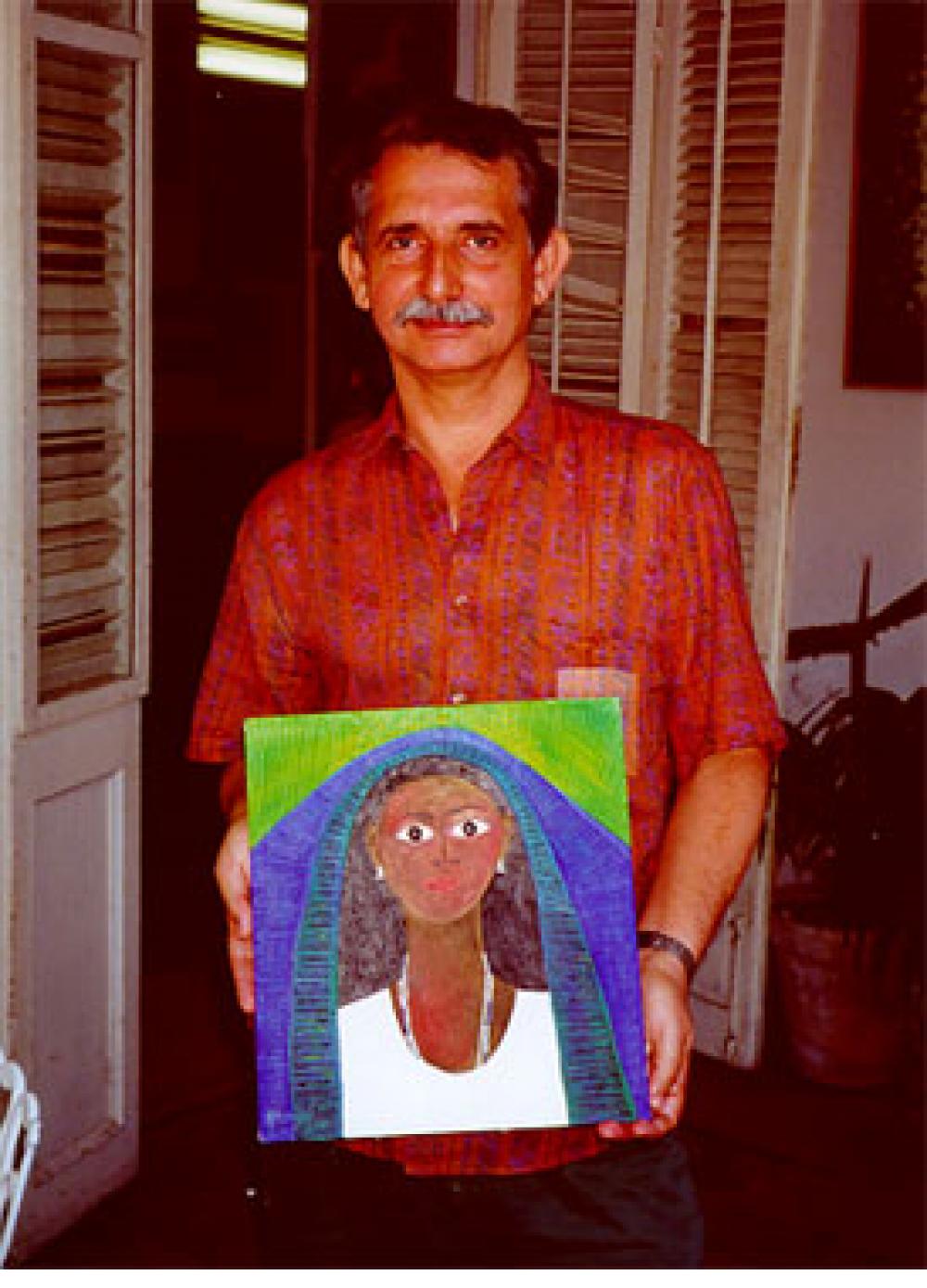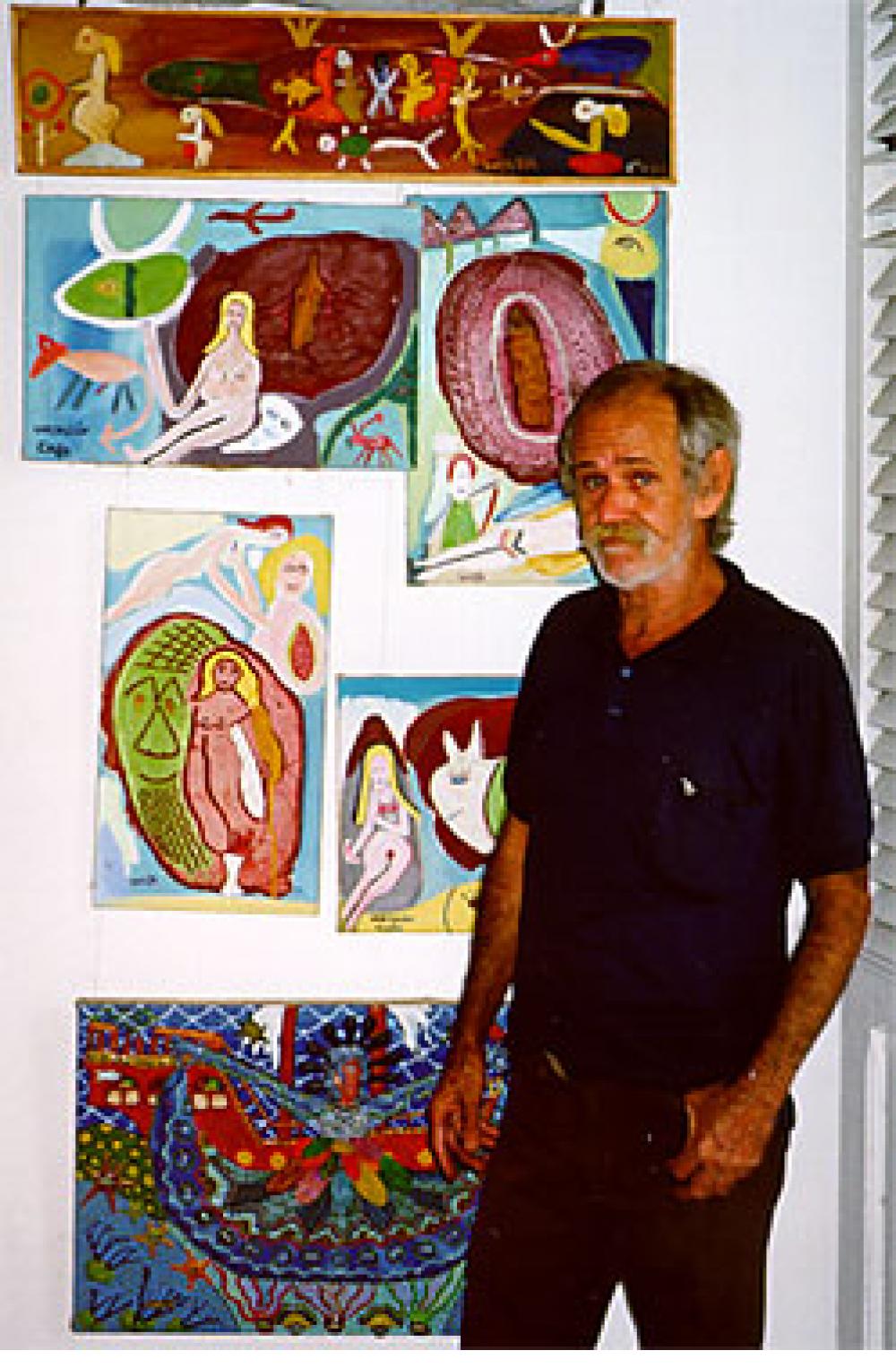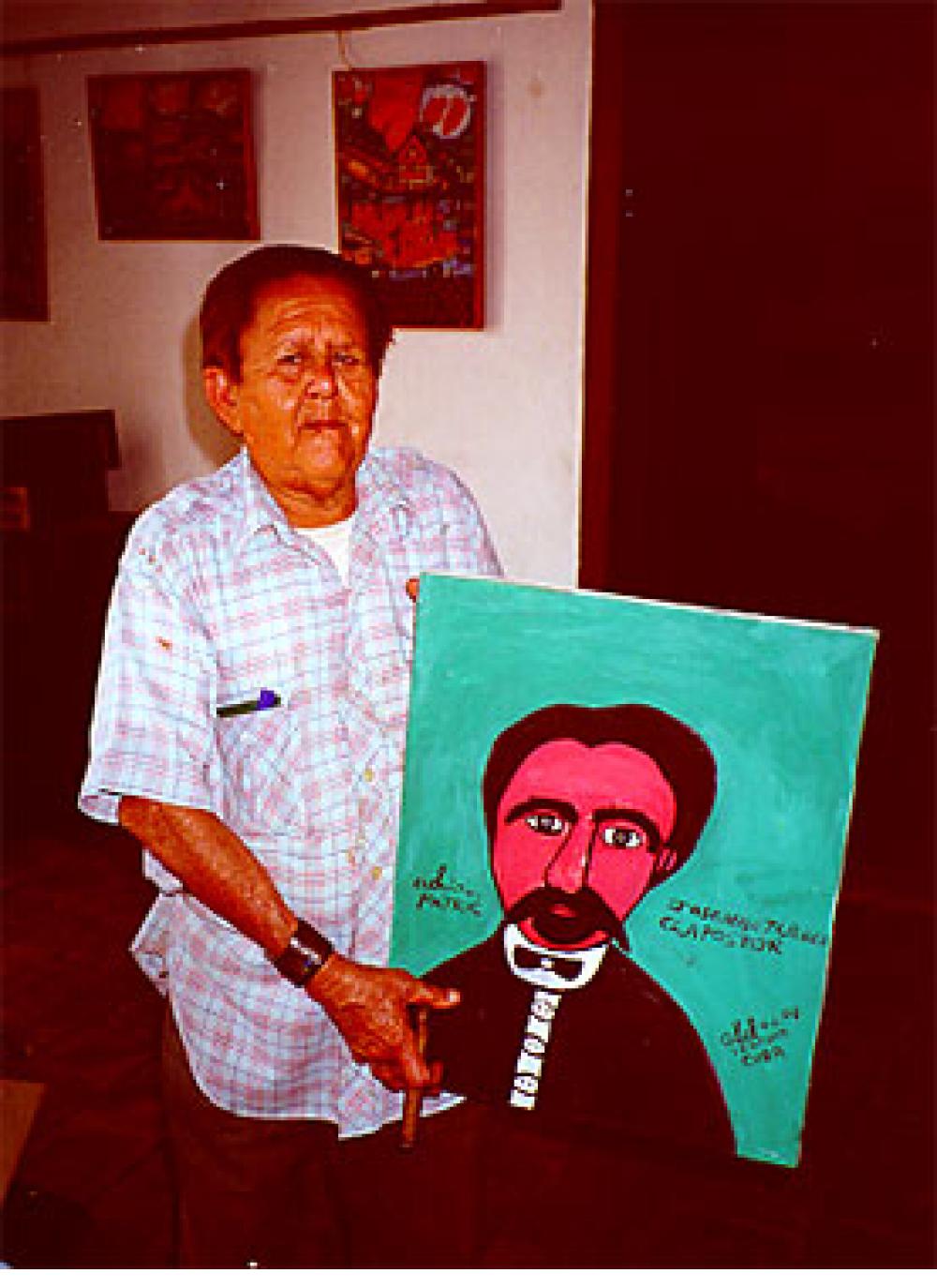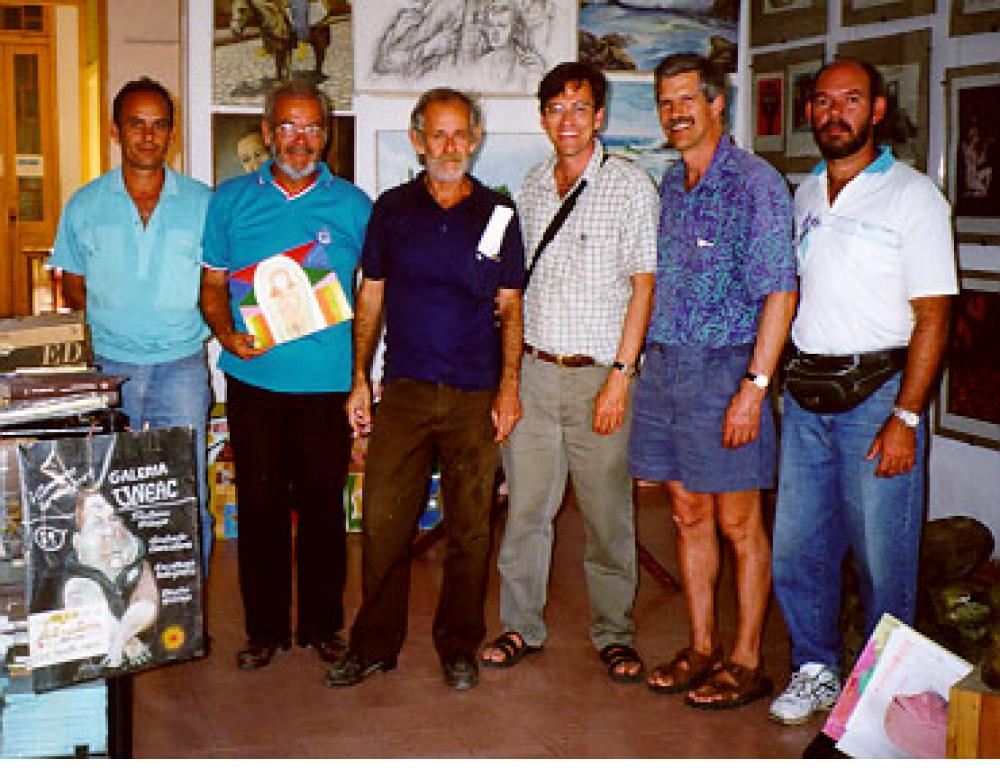 I visited Cuba in February and March 2000, while people in both our countries had been worked into a frenzy over the fate of a six year old boy named Elian. The media's fixation on the little boy playing on the back yard slide had turned Miami into what one writer called "Planet Elian". While cynical American politicians who normally preach "family values" conspired to keep Elian from rejoining his father, the Cuban government had realized what a massive propaganda gift the United States had bestowed upon them. They made the most of it. Daily rallies brought thousands of protesters marching along the malecon past the U.S. Interest Section, and TV cameras. Store windows were papered with posters of the frightened little face and the highways with billboards demanding "Devuelan Eliancito a su Patria". Cuban TV was monopolized by impassioned and interminable speeches by Fidel, usually with Elian's father or grandparents standing by his side, while the camera panned humongous crowds of people dressed in "Eliancito" T-shirts and waving Cuban flags. Needless to say it was easy to unify the country around an issue which no parent of any political persuasion could argue with. It also proved an opportunity to muffle dissent at a time when extreme economic hardship continues for most Cubans. Beyond the Cuba of rhetoric and stereotypes we found a country of stunning but often nearly empty beaches, beautiful landscapes and startling contradictions. It often seemed like we had travelled back through a fifty year time warp. Lovingly maintained 1940s and 1950s Chevys, Studebakers and DeSotos navigated the streets of Havana, beside crumbling Beaux-Arts buildings that hadn't seen a coat of new paint since the revolution.
In the countryside the roads were often strangely empty of cars, while people travelled by bicycle, horse-drawn carts, and crowded trailers pulled by old Russian tractors. The prized sugar crop was being harvested by rusting antediluvian machinery that appeared to have been recycled from 1920s Soviet collective farms. Billboards along the highways portray an eternally young and charismatic Che Guevara with brave slogans and exhortations - "Tu Ejemplo Vive (Your example lives)" and the strangely New Hampshiresque "Morir para la Patria es Vivir (To die for your country is to live)". But billboards for beach resorts and Bucanero beer now compete for attention. Cuba is a country in waiting, caught between a fading revolutionary past and an uncertain, but presumably capitalist, future. In two weeks, despite the circus going on in Miami, and despite the real hardship the people were enduring, we encountered only warmth and generosity from those we met. Though we met few others from the United States there certainly were other visitors - we saw beach resorts packed with Canadian, Italian and German package-tourists (but in a kind of government-imposed apartheid they are kept largely separate from the Cuban people). Despite the persistence of the US trade embargo, foreign investment appears to be pouring in. Canadian, Spanish and Italian developers are snapping up prime beach frontage and building luxury hotels all around the island. The Buena Vista Social Club were all on tour abroad, but we heard enchanting music wherever we went. We remember most fondly an evening spent at the Casa de Trova, a club for traditional music, in Trinidad. Old-timers and twenty-something tourists alike danced to the music of three groups in succession. We had never heard of any of the groups, and they were all good! We found most of the artists we sought, and discovered many new ones. Painter, sculptor and ceramicist José Fuster received us in a Havana studio which is itself a work of environmental art. Every surface of the walls are set with mosaics of the artist's own tiles, sculpture and found objects. We also visited the home of painter and print-maker Alicia Leal. We found excellent work in the galleries and studios of Old Havana, including prints by the old master of Cuban self-taught painters, Ruperto Jay Matamoros and paintings by Pinar del Rio artist Pelly (Pedro Blanco Aroche) We arrived unannounced at the studio of the great Afro-Cuban artist, Manuel Mendive, in the countryside half an hour outside of Havana. Dressed all in white, the garb of a Yoruba babalawo, he greeted his unexpected visitors in a room filled with birds - finches, parrots, doves, love-birds. He showed us his recent work - paintings and cast-bronze sculpture dedicated to the orishas Oshun and Ellegua. To see some of Mendive's work click here We went to the southern city of Cienfuegos in search of the painter José Garcia Montebravo, whose haunting, spiritual work we exhibited at Indigo Arts last year. Though very different in style and subject from that of Mendive, his work is also permeated with images of infantas,orishas and the mysteries of santeria. We were fortunate to meet not only Montebravo but a group of other self-taught artists. Painter Fito (Adolfo Flores Gonzalez) was showing his comical paintings on the theme of "erotismo" and Jose Basulto his finely carved stone sculptures at a local cooperative gallery. We found surprisingly delicate paintings by Jorge Sanfiel and work by Cuba's wildest outsider of all, Wayacon (Julian Espinosa Rebollido). Wayacon's enigmatic paintings incorporate melted wax, wood, an even forks and spoons as well as oil paint on canvas.
< In the historic colonial town of Trinidad we met the feisty 96 year old "primitivista" painter Abel Perez Mainegra. Chomping on a large cigar, he explained to us the story of each of his intensely populated historical paintings, and his portraits of Fidel, Jose Marti, Jesus and others. What we saw was just a first taste. After years of seeing Cuba as an empty spot on the vacation map of the Caribbean (often literally blocked out by the legend) I confess that I was unprepared for the sheer size of the island. While averaging only sixty miles wide, it is over 760 miles long, traversed by myriad small, slow roads and only one major highway. We visited only a small portion of the country in two weeks, but we will certainly return to see more and hope to meet many more of its artists.
For another interesting view of Cuba, take a look at the web-site of photographer Laurence Salzmann (www.blueflowerpress.com). His exhibit, Cuba, de Lunes a Viernes: La Lucha (Monday to Friday: The Struggle), is a fascinating documentation of young Cuban athletes in training in the city of Santiago de Cuba. Included with the exhibit are a series of paintings of the wrestlers by self-taught Santiago artist Luis "El Estudiante" Rodriguez, whose work you will see in our Cuba Gallery. In addition to the website, it is available as a travelling show. It is scheduled for an exhibition in Philadelphia as part of the Festival Cubano in October 2001. Indigo Arts t is exhibiting a new collection of Cuban paintings from October through December as part of Festival Cubano.