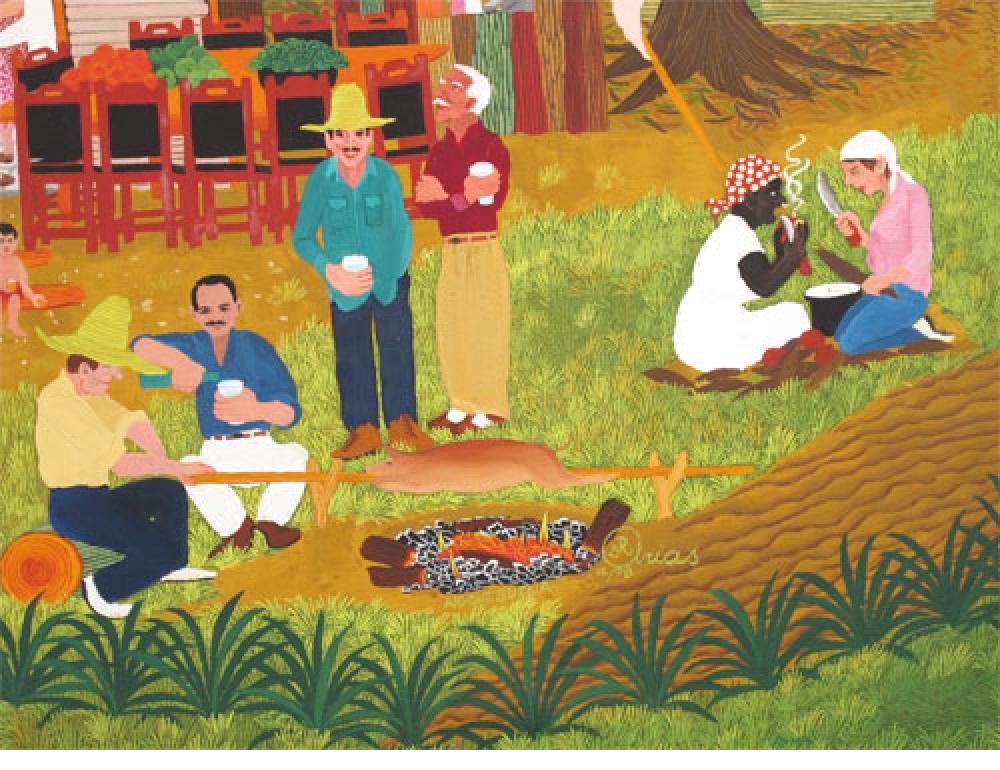 November 27, 2019

to

December 12, 2019
Thanksgiving is a time to get together,
share food and drink
and give thanks...
and maybe party a little.
At Indigo Arts the gallery and website are packed with newly acquired artwork for the holidays and for your collection.
Some recent arrivals include:
Vintage works from Dieuseul Paul of Haiti's St. Soleil movement.
Meticulously created trucks and Jeeps by self-taught artist Leandro Gomez Quintero of Baracoa, Cuba (read about him in an August story in the NY Times).
A collection of drawings by the late Kenyan naif artist Kamante Gatura, perhaps better known as the young cook in Isak Dinesen's Out of Africa.
A new group of Huichol Indian yarn paintings by Hilaria Chavez Carrillo and others in Mexico and a 2004 work by the late Nigerian (& part-time Philadelphian) master Prince Twins Seven-Seven.
In October I was honored with a visit by Max Jimenez from the renowned Peruvian family workshop of Claudio Jimenez Quispé.  Max brought a new shipment of Peruvian retablos, sculptures and ornaments of many kinds.  
Santa's workshop is already open!
Happy Thanksgiving.