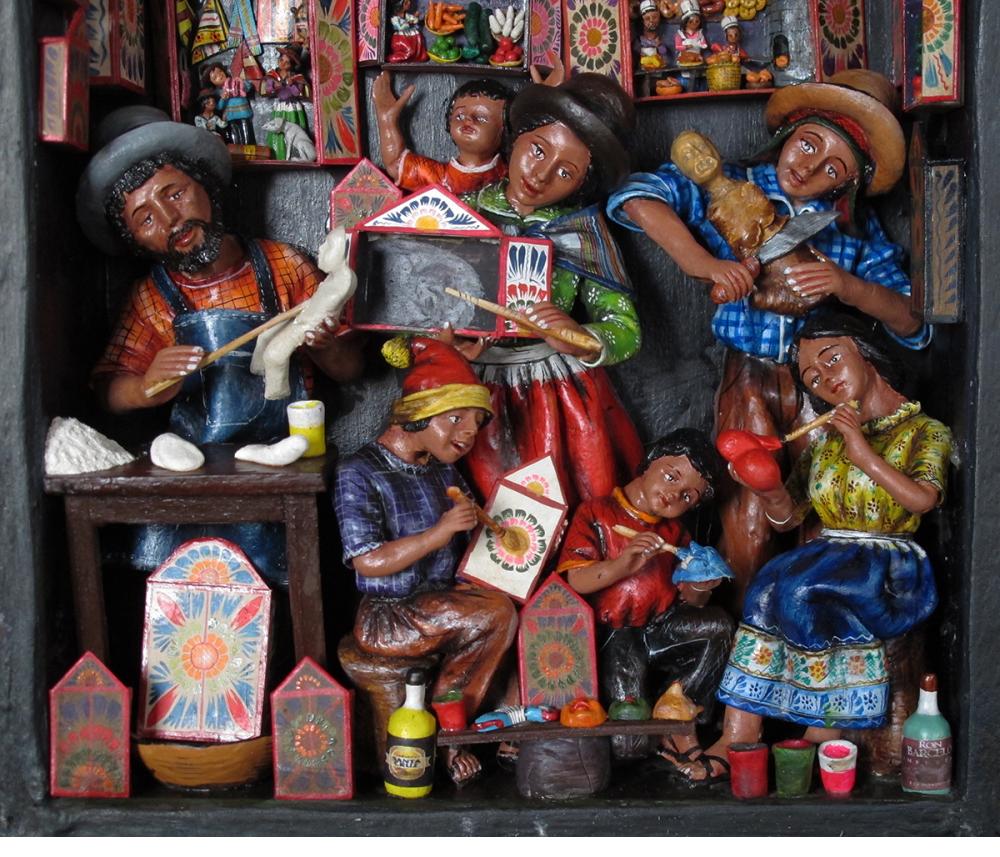 December 12, 2019

to

January 4, 2020
Holiday Open Houses at the Gallery
Second Thursday, December 12, 1 - 7pm
Friday, December 13, 12 - 6pm 
Saturday, December 14, 11 - 3pm 
Saturday, December 21, 12 - 5pm
Regular Hours:  By appointment or by chance, 
Wed. to Sat, 12 to 6pm
and online at www.indigoarts.com
and look for Indigo Arts at the New York Outsider Art Fair in January 2020!
its a time to celebrate...  
and shop your way into the next decade 
Indigo Arts is blessed with the inspiration of artists all over the world.  Here are a few of this year's treasures:
Paintings, prints and signs from Botswana, Burkina Faso, Tanzania and Kenya.
Art in recycled metal from Haiti and Nigeria.
Paintings, prints and animalitos from Mexico, 
Bhil, Gond and Mithila folk paintings from India.
Hand-dyed natural indigo textiles from Laos, Burkina Faso, Nigeria and Ivory Coast.
Paintings, drawings and sculpture by Cuban naifs, visionaries and outsiders.
Baskets from Swaziland,Namibia & South Africa.
Classic and contemporary paintings and drapo Vodou from Haiti.
Art and Ornaments made from Recycled Metal in Kenya, Vietnam and Madagascar.
Ornaments from Mexico and Peru and Nativities from Peru and Mozambique.
Wishing all a New Year of Peace and Healing for our earth!