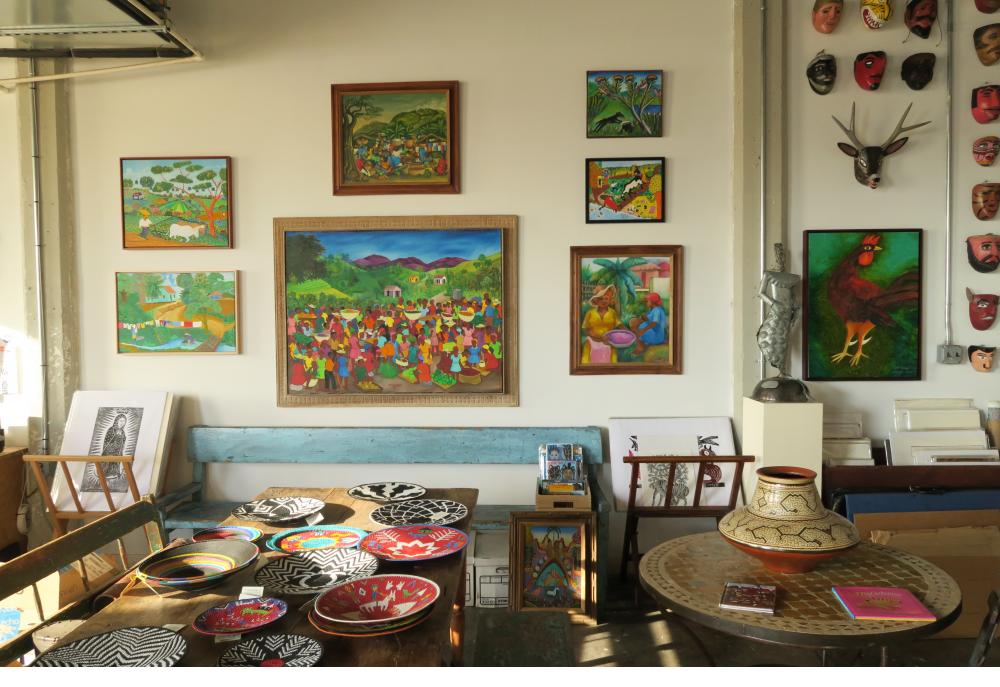 September 22, 2019

to

November 27, 2019
The gallery is settling in to a new space on the fourth floor of the Crane Building.  The gallery is open to visit by appointment (please call or email), as well as online. 
On October 13th we will open along with many other artists and galleries in the Crane Arts Building for the annual Philadelphia Open Studio Tours (POST). 
New art has been arriving all Summer.  A few of the recent arrivals at the gallery and on the indigoarts.com website follow:
Works on paper by two innovative Mithila artists from Madhubani, Bihar, India.  Shalini Karn works in the tradition of the finest mithila artists, with much of her work drawn from Hindu mythology.  Mahalaxmi Karn updates the tradition, with a feminist perspective on contemporary Indian life.
Classic paintings by several Haitian masters of the 1970's and 1980's:  Ezene Domond, Dieudonné Cedor, Alexandre Gregoire and others.
A small herd of wood animalitos from Oaxaca by Armando Jimenez and family.
Folk and Outsider Art from Cuba - New Paintings by Roberto Torres Lameda and automotive sculptures by Leandro Gomez Quintero (featured recently in the New York Times).
A new group of miniature hair signboards from Burkina Faso .
and Saints, Devils, Brides, Mermaids and Luchadores - a new collection of modern "retablos" from the prolific Lorenzo family of Guerrero, Mexico.