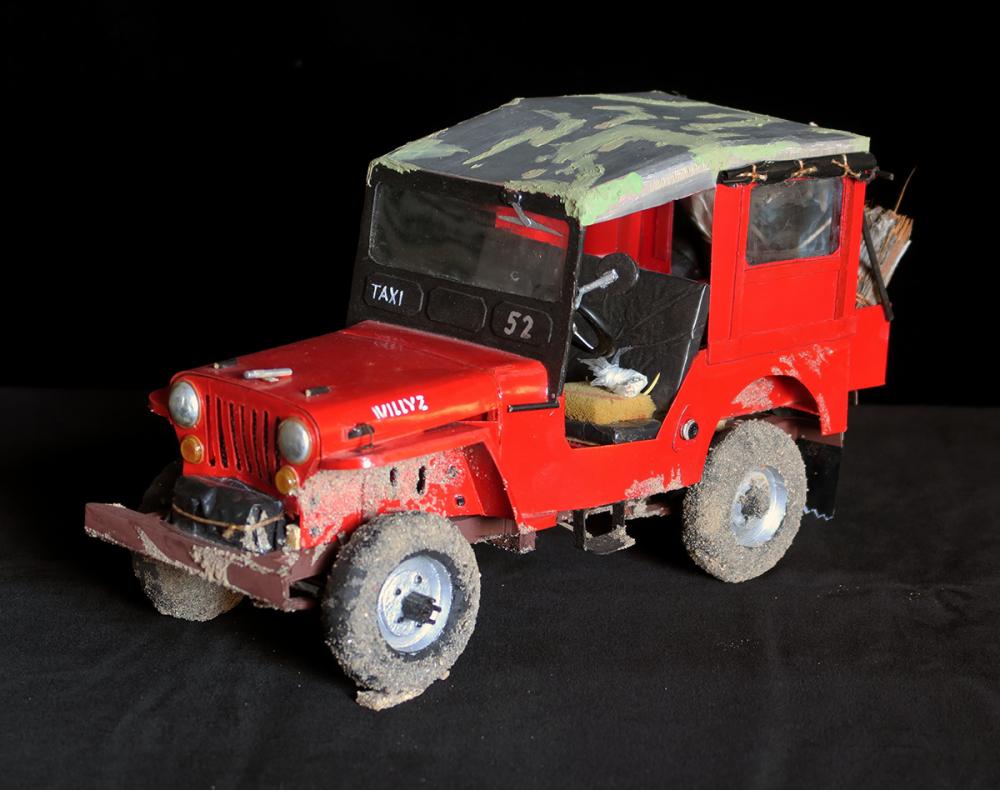 November 23, 2022

to

February 18, 2023
An Online Exhibition for the Holiday season.
The world of folk and outsider art, like most other things in our world, moves on wheels - 
Two Wheels,
Three Wheels,
Four wheels,
and more.
On rails,
or in the air.
I dedicate this exhibition to my brother Jonathan, who epitomized the romance with everything on wheels.
Jon was a loving brother, son, father and grandfather who passed away last month, far too soon. Jonathan was a motor head from the start. He progressed in life from Dinky toys to go-carts to motorcycles to a long series of charismatic but mostly unreliable foreign vehicles. The Land-rover was his greatest love - starting with the family car in 1957 Ethiopia.  The four of us sat in the back on bench seats (seatbelts had not yet been imagined).  When we misbehaved we rode on the roof.  Fortunately the Land-rover couldn't do over 59, and Ethiopian roads rarely permitted that.
Jonathan joined me on some of my life's greatest adventures (and led me into some of my more foolish risks).  He was five when they brought me home from the hospital.  My  brothers were waiting at the door with the red Radio-Flyer wagon, made up with pillow and blankets, ready to take me on a tour of the neighborhood. Jonathan retrieved me both times that my parents' Datsun pickup truck was totaled (attacked the first time by a herd of deer and the second by a Porsche). 
In 1977, when we were both working in Lesotho, Jon entered the Roof of Africa Rally.  He drove a rusty old Austin Gypsy, a variant on the Land-rover. I was Jon's ground crew for the race. I watched him take off from Maseru with considerable speed and great enthusiasm. I waited, and waited, for news of his progress.  He didn't clock in after the first checkpoint.   This was long before the days of cell-phones.  I learned finally that the engine had blown on the first escarpment.  He hitched a ride back to town.
Rest in peace Jon.