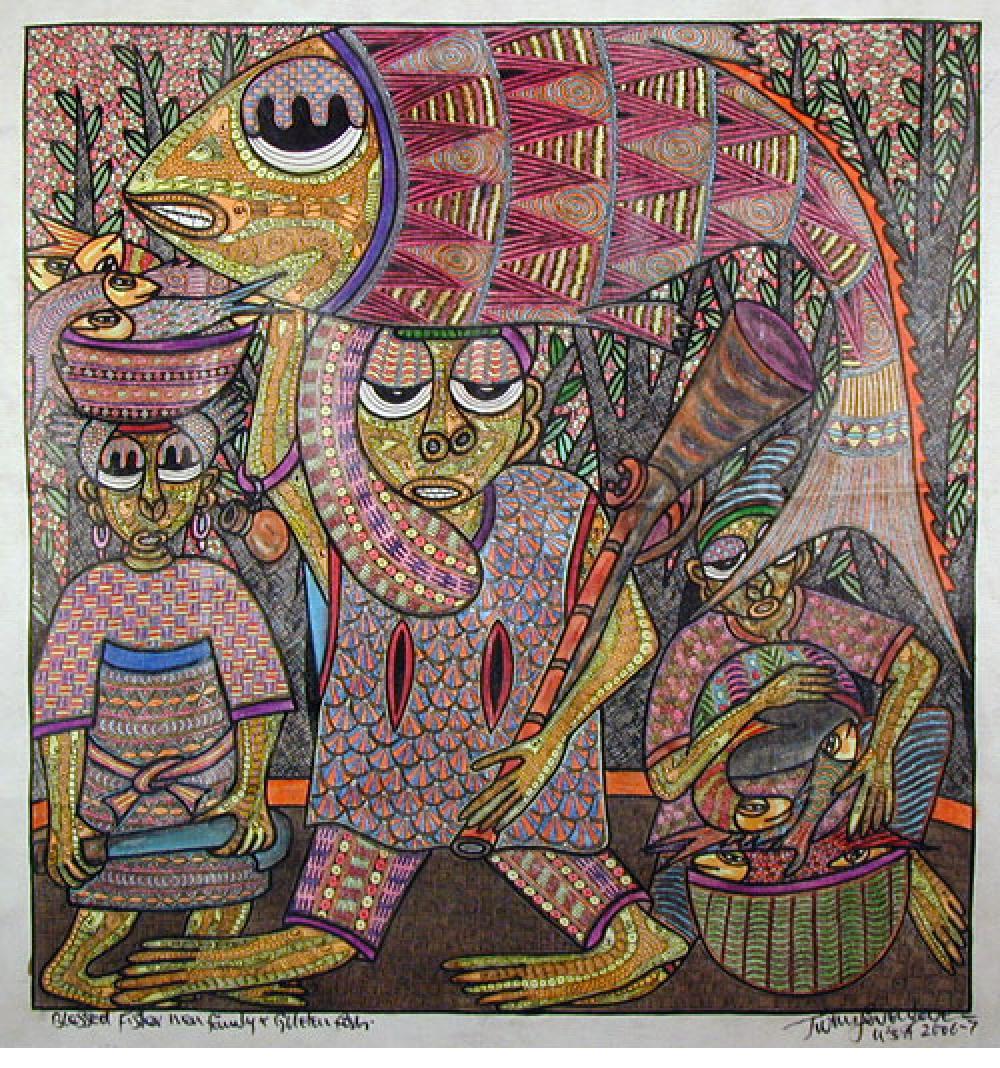 November 10, 2011

to

February 5, 2012
Indigo Arts presents a memorial exhibition of the work of the late Nigerian master, Prince Twins Seven-Seven (1944 – 2011), one of the leading members of the Oshogbo art movement that arose in the newly independent nation in the early 1960s. He was the most celebrated African artist of his generation.
Twins Seven-Seven spent much of the last 15 years of his life living and working in Philadelphia. In 2005 he was named UNESCO Artist for Peace in an award ceremony in Paris. His work is included in the collections of the Philadelphia Museum of Art, the Smithsonian Institution and other major international collections. In 2010 he was the subject of an exhaustive monograph and biography, Prince Twins Seven-Seven: His Art, His Life in Nigeria, His Exile in America, by Henry Glassie. A talented musician, he continued to perform throughout his career. Several of his early recordings have recently been reissued.
The exhibition also includes a selection of work by contemporaries and younger Nigerian artists who were influenced and inspired by Twins Seven-Seven. They include contemporaries, such as the late Asiru Olatunde, who hammered relief paintings out of copper and aluminum sheet, and artist Yinka Adeyemi, who works in two other characteristic Oshogbo media, batik on paper and mosaic-like bead paintings. Artists of the next generation include Tunde Odunlade, Phillip Olufemi Babarinlo, Rahmon Olugunna, Ademola Oyelami, and Toyin Folorunso, a grandson of Asiru Olatunde. Selections from the exhibit follow. Many more works can be seen on the pages for Twins Seven Seven and each other individual artist.